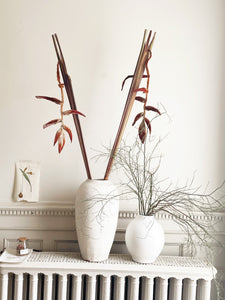 Heliconia is a genus of flowering plants in the monotypic family Heliconiaceae.
Most of the 194 known species are native to the tropical Americas, but a few are indigenous to certain islands of the western Pacific and Maluku in Indonesia.
Many species of Heliconia are found in the tropical forests of these regions.
Sold per stem.